If you were under a rock or busy and missed it (like me), Quake turned 20 this week with the shareware release.  Don't worry, you can celebrate again on July 22 when the retail release turns 20.
We had a few booth previews here at Quake Expo 2016 in time for the birthday.  But there's still plenty of time for more, so go make one!  How-to:  https://://qexpo2016.com/example-booth-preview-help-desk/
Here are 10 more highlights in no particular order:
1. EDIT:  A new highlight as pointed out by Quaddicted moderator Icantthinkofanickname.  This thread contains treats and links to more nostalgic articles:  https://www.quaddicted.com/forum/viewtopic.php?id=397  Thanks, I missed this one!
2.  From machinegames:  Happy 20th to Quake @idsoftware!
As a gift to the fans, we created a new episode of the game https://cdn.bethsoft.com/quake/dopa.rar 
Reviews and mirror of this Episode 5 and other new stuff: https://www.quaddicted.com/reviews/dopa.html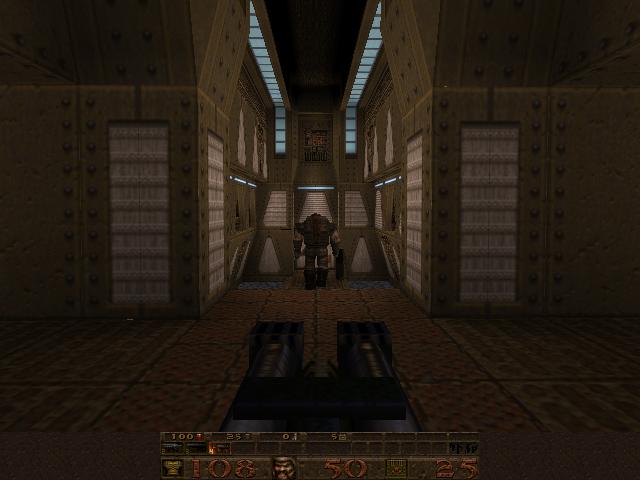 3.  From John Romero: http://rome.ro/news/2016/6/22/happy-20th-birthday-quake
4.  Quake Revitalization Project: Mission Pack 2 textures complete!  http://qrp.quakeone.com/ 
5.  A short retrospective from PC & Tech Authority:  http://www.pcauthority.com.au/Feature/421193,happy-birthday-quake-you-changed-the-gaming-world.aspx
6.  mapcore retrospective:  http://www.mapcore.org/articles/general/the-influence-of-quake-is-still-felt-today-r82/
7.   Arrrcee episode of the Quake Grave:
8.  Also a cupcake found from Steelhead Studio posted by Arrrcee:
9.   GameCOMM playlist discussion.  (I especially like the strafejump, bunnyhop, and rocketjump discussion in Part 2: winquake)
10.  …and QuakeWorld servers are rocking:  http://qtv.quakeworld.nu/
Did I skip something?  Join the News creators group and write about it!